Buying vs. Leasing | McAllen, TX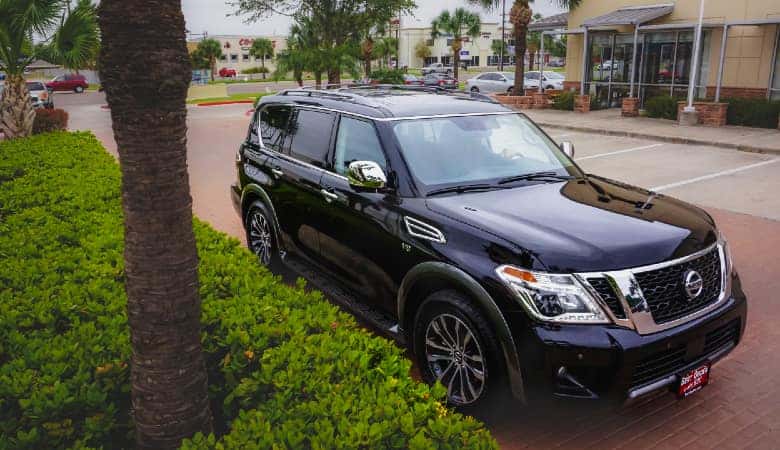 When you are ready to replace your current daily driver with a brand new model, you have two options: buy or lease. Both are possible at Bert Ogden Nissan — and both are possible without ever setting foot in the dealership. In response to health concerns brought on by the COVID-19 pandemic, we have introduced an order-from-home experience called Express Checkout, which even includes at-home delivery.
So, should you buy or lease?
Benefits of Buying
Buying a vehicle can be expensive, because between the down payment and monthly payments over a set number of years, you are not only paying for the full price of the car but also interest on the loan. However, once the vehicle is paid off, you can continue to drive your car, truck, or SUV without a monthly payment. Just remember that you will have to consider maintenance and repair work as the vehicle ages.
Buying also means you don't have to sweat mileage restrictions. You can also customize your vehicle with aftermarket accessories to your liking. And finally, when you are ready for a new vehicle, you get to pocket the profit from selling the vehicle privately or to a dealership.
Benefits of Leasing
When you lease a vehicle, the terms are generally three to five years. That means you don't have to pay the full price of the vehicle but rather the estimated difference in value from when the car is new to what it will be worth at the lease's end. That means smaller monthly payments than when buying new. The vehicle will also remain under warranty for the full lease, meaning no costly repair work.
Leasing also means that you can more easily and more regularly get behind the wheel of newer vehicles. That gives you access to the latest style and entertainment and safety technologies that Nissan has to offer.
---
Learn more about buying or leasing a new Nissan from Bert Ogden Nissan in McAllen, Texas.