How to Be a Safe Driver in the Rain | McAllen, TX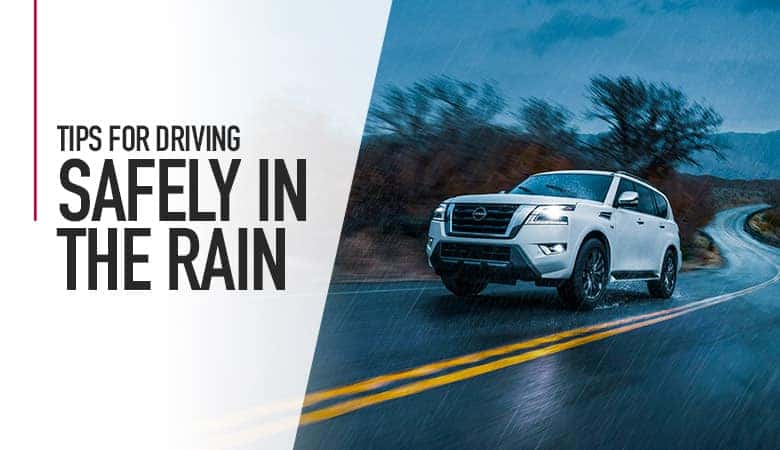 Spring weather has arrived in McAllen, Texas, which means it is only a matter of time before you will face an unexpected torrential downpour on your evening commute. Be a responsible driver by refreshing yourself on how to safely drive in the rain:
Take it slow
You're not in a race, especially when it's raining. Always drive the speed limit, but dip below it as needed when the rain is bad. If visibility is severely limited, put on your hazards and pull over when you can.
Keep a safe distance
Wet roads mean a longer stopping distance. In case you need to brake suddenly, it's wise to maintain a larger distance from the vehicles surrounding you.
Use your headlights
A good rule of thumb: If you are using your windshield wipers, turn on your headlights. Doing so will make it easier for you to see and to be seen.
Turn off cruise control
This otherwise helpful technology becomes dangerous when roads are slick, so don't use it during or after a rainstorm.
Stay home
If you don't need to leave, stay put until any storm has passed.
A note on COVID-19
Being a safe driver means knowing how to drive in all conditions, from rain and snow to wind and sleet. But being a safe person now means taking the dangers of COVID-19 seriously and doing your part to help keep those around you safe. We're doing our part at Bert Ogden McAllen Nissan with our Express Checkout online buying experience, which includes at-home delivery. We also encourage you to use contactless vehicle maintenance for your next routine service. Finally, when visiting our dealership, we ask you to mask up and maintain your distance. We sanitize all test drive vehicles, common areas, and your own vehicle before and after service.
For more driving tips and for all your service needs, contact Bert Ogden McAllen Nissan in McAllen, Texas.
---