Nissan To Be Carbon Neutral By 2050 | McAllen, TX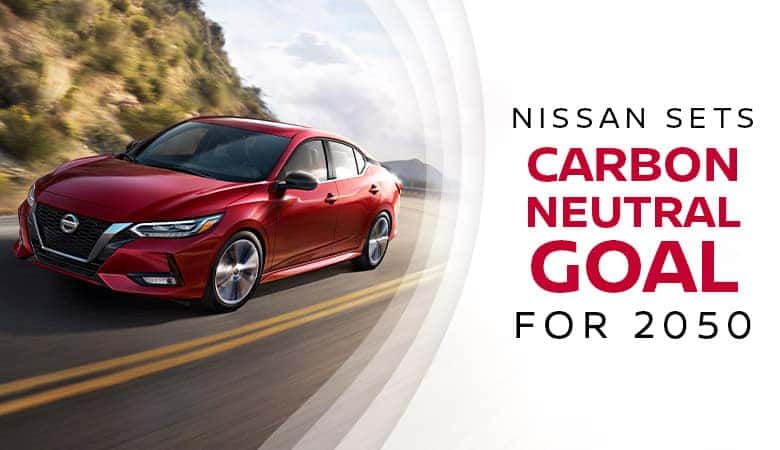 Nissan is known for its all-electric vehicle, the Nissan LEAF (the world's first mass-market, 100 percent electric vehicle), as well as a range of successful hybrid models. That is not the only way the automaker aims to contribute to fighting climate change, though. According to a recent announcement out of Nissan, we can expect the car company to be completely carbon neutral by 2050.
As a stepping stone toward that goal, Nissan promises that every new Nissan vehicle offering by the early 2030s will be electrified. Already, Nissan has sold more than half a million of its all-electric LEAF model.
Such an initiative requires big investments and smart strategy. To achieve its carbon neutral goal, Nissan plans to focus on battery innovations, like solid-state batteries; developing a battery ecosystem that allows for Nissan buildings to power themselves using renewable energy sources; continued innovation with the Nissan e-POWER electrified powertrains; and cleaner manufacturing processes that allow for greater productivity and reduced waste. This final item begins with the Nissan Intelligent Factory initiative.
"We're determined to help create a carbon neutral society and accelerate the global effort against climate change," said Nissan CEO Makoto Uchida. "Our offering in electrified vehicles will continue to expand around the world, and this will make a major contribution to Nissan becoming carbon neutral. We will continue to drive innovation that enriches people's lives as we pursue a sustainable future for all."
Also of note is the Nissan Green Program 2022, which has four focuses: climate change, resource dependency, air quality, and water scarcity.
Bert Ogden McAllen Nissan boasts a wide variety of current 2020 and 2021 Nissan cars, SUVs, and trucks with efficient engines, including hybrids and EVs. Test-drive these in person or order using our Express Checkout online ordering system, which includes at-home delivery to help keep you safe as we weather this pandemic together.
Contact Bert Ogden McAllen Nissan in McAllen, Texas, to learn more about the electric and hybrid powertrains of the Nissan lineup.
---